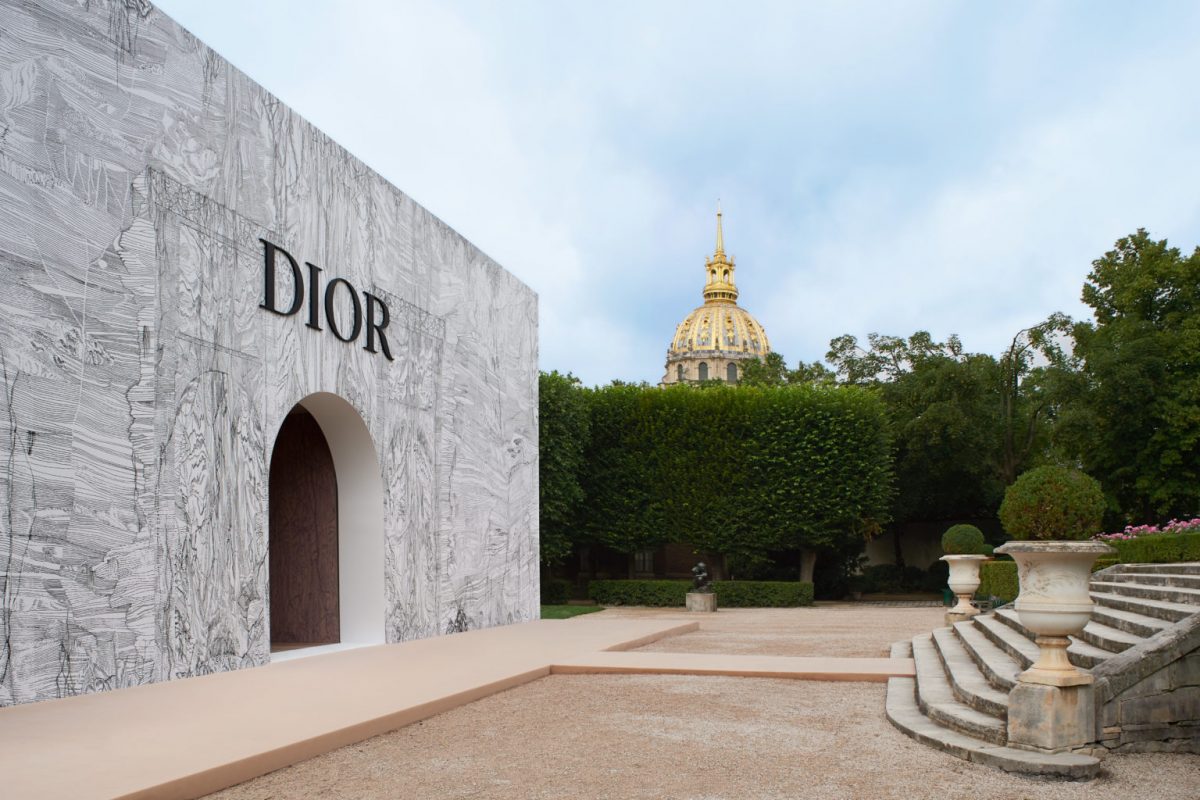 Eva Jospin x Dior
Moved by the beauty of the embroidered walls of the Palazzo Colonna in Rome, the artist Eva Jospin created 'Chambre de Soie', an immense artwork that provided the scenography of the Dior Autumn-Winter 2021-2022 Haute Couture show from Maria Grazia Chiuri, and an exhibition at the Musée Rodin.
The Chanakya School of Craft in Mumbai worked with the artist to undertake this enormous 40 meters hand embroidery task, after Eva's sketch : a motif of trees, greens, vines made of naturally tinted threads.
Untitled Consulting worked with Eva Jospin from the early stage, and had the pleasure to write the exhibition and communication texts with Dior teams.
Artiste_ Eva Jospin (studio visit )
Presse_ L'Officiel / Le Figaro / Numero