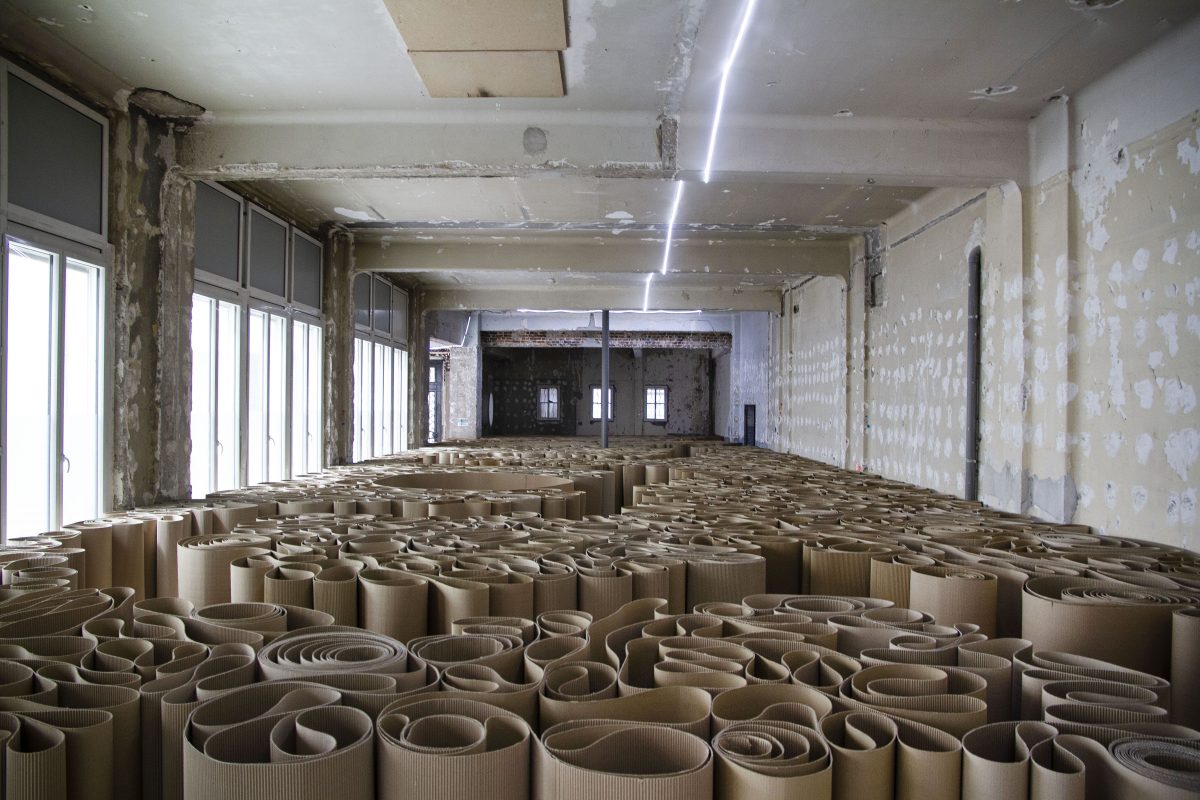 ARDIAN x GALLERIA CONTINUA
Ardian Real Estate asked Untitled Consulting to design a temporary art project in the old central telephone exchange of Le Marais (Paris), before its renovation by architect Franklin Azzi.
The six-floored building, 1000 meter square and a unique view over Paris, had never been open to the public. Partnering with Galleria Continua (San Gimignano, Beijing, Habana, Rome, Paris), Untitled Consulting curated a site-specific exhibition of 13 original artworks, including a historical installation by Michelangelo Pistoletto and Anish Kapoor's first video piece. The visitors – 3000 in just a few days – could feel the unforeseen dimensions of the space as an art initiation.
The event allowed Ardian to invite the project stakeholders and to open new perspectives on both the building and global urban planning. A few months later LEDGER, a global leader in crypto-currency solutions, announced moving its offices to 106 rue du Temple.
Artists_ Osvaldo González / Zhanna Kadyrova / Anish Kapoor / Hans Op de Beeck / Ahmed Mater / Moataz Nasr / Giovanni Ozzola / Michelangelo Pistoletto / Nedko Solakov / Pascale Marthine Tayou / Sislej Xhaf
Press_ AD Magazine / Untitled Mag