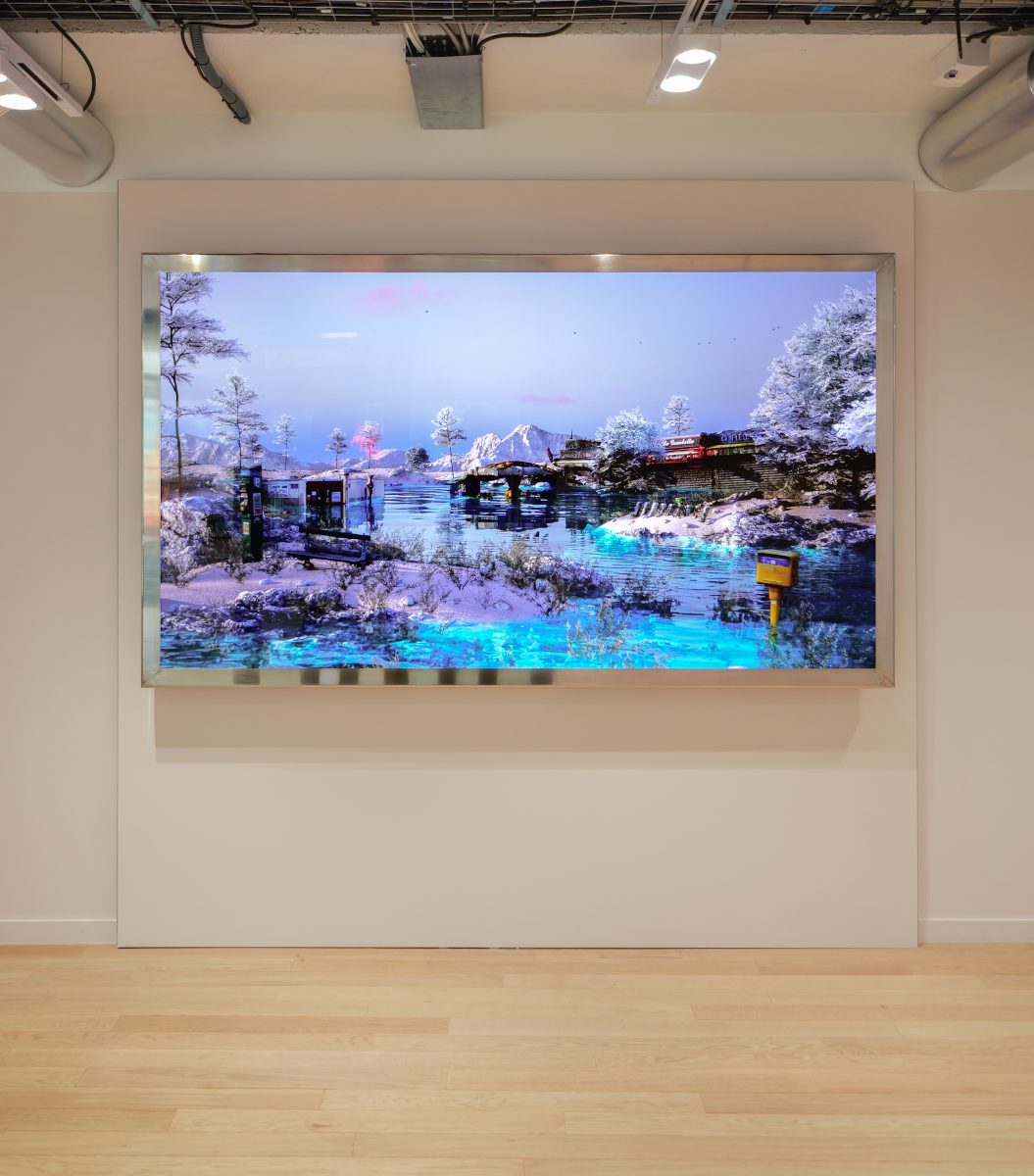 Olam Generative
In 2023, the Boston Consulting Group moves its France headquarters to the historical Peugeot building avenue de la Grande Armée, transformed by architect Baumschlager Eberle.
After a selection round with the partners, Untitled Consulting installed 2 new artworks commissioned to young French artists of the emerging art scene, highlighting notions of innovation and sustainability.
Located in the Partners Lounge entrance, Olam Generative by Raphaël Guez is a screen-sculpture featuring a generative digital landscape.
This real-time generation is driven by 4 environment data spots that continuously modify the landscape on the screen. The water levels, number of trees, stones and all the urban features evolve according to real-time climate data – temperature, humidity, wind – collected by algorithm from an Antarctica station.
Born in Paris in 1996, Raphaël Guez was first trained as an artificial intelligence engineer. After several years of understanding digital matter in a functional way, he now confronts this flow of data with philosophical and spiritual questions he observes in the city.
.
Artist_ Raphaël Guez
Thanks to BrawHaus & Nanoville studio. Images courtesy the artist, BCG & Untitled Consulting