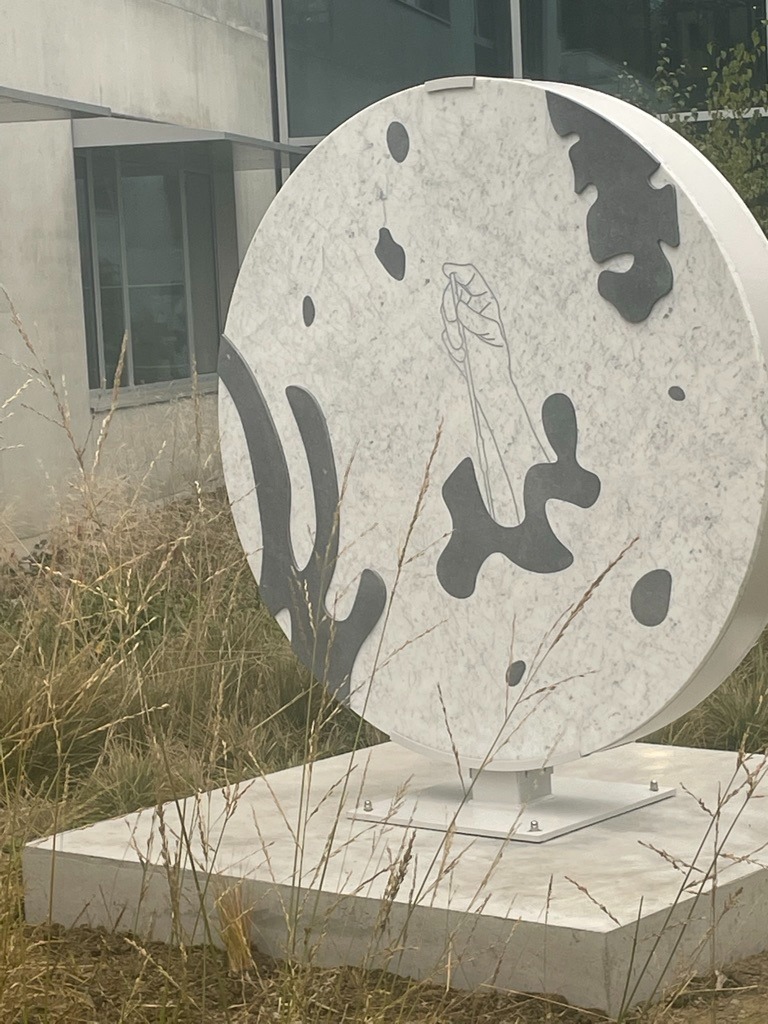 Manon Thirriot x Lesaffre
In 2022 Lesaffre, a global leader in fermentation and microorganisms, inaugurated its Campus in the north of France. The site is devoted to innovation while displaying the dynamism of a company fully in tune with its times.
As part of the launch, the art world was invited into the space with a site-specific sculpture by Manon Thirriot, followed by a second by Bénédicte Dubart. Made of Carrare marble and blue stone, Manon Thirriot's imagery is inspired by cell-handling and bakers' everyday gestures.
How to make room for artistic expression within a company? Art Collector Invest and Untitled Consulting first introduced the work of 10 young local artists to a Selection Committee gathering professionals of the firm, in order to find the best fit and produce artworks that reflect the brand's view.