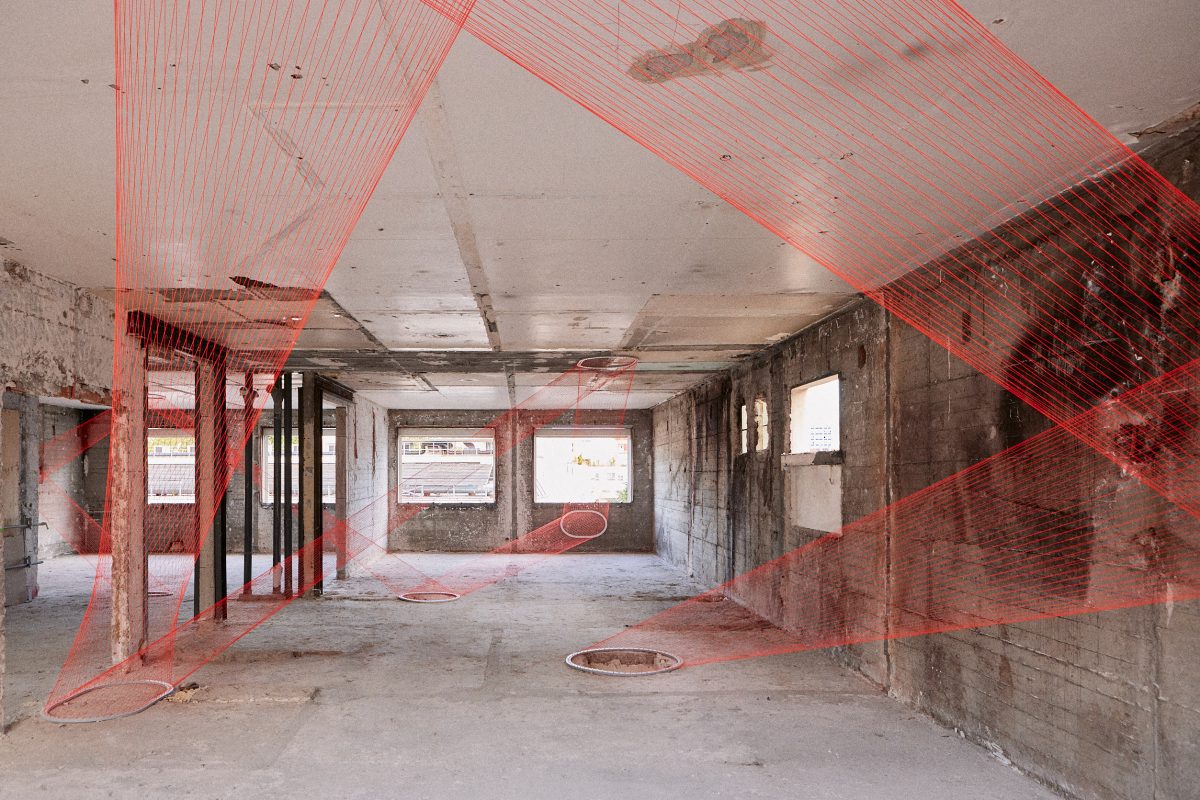 Mata Capital
"4 days only"
The old Ponscarme street clinic in Paris 13th district, will become a university campus in 2025. To highlight the 5 storey building during real estate transition phase, the investor Mata Capital asked Untitled Consulting to curate a site-specific temporary exhibition and reception.
Untitled Consulting invited 5 artists of the young emerging art scene to occupy 2 top floors with artworks and installations. Some of the selected artists come from urban art and graffiti; all have in common to work in situ and to integrate the space and exhibition conditions in the conception of their art.
Sébastien Preschoux, Corbz1 and Bisk worked on site during 3 days to reveal the space through installations and wall drawings. Jeanne Varaldi exhumed the memory of the place and the staff working there. A paint-on-fabric edition by Nadia Paz and antic sculptures by Léo Fourdrinier illustrate appropriation performance and past-future transitions.
With 400 visitors over the weekend and a 150 px private reception, the exhibition was a unique opportunity to highlight a rich urban patrimony, to meet the neighbors and to reveal the investors ambitions in terms of sustainability and urban harmony.
Artists_ Jeanne Varaldi / Léo Fourdrinier / Sebastien Preschoux / Nadia Paz / Corbz / Bisk
Photography_ Benoit Drouet